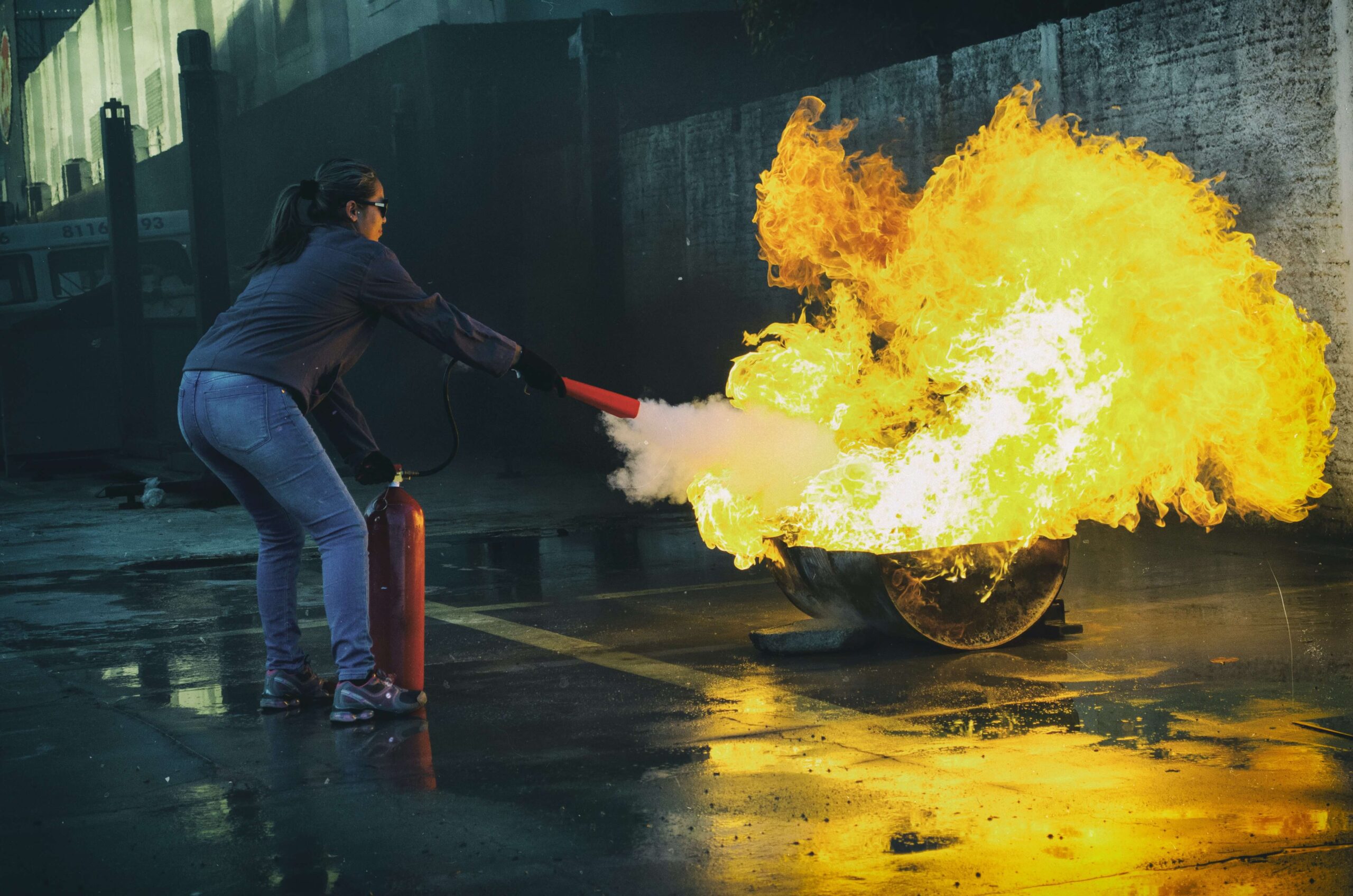 The complete fire safety guide for Landlords
A fire on your property can result in severe damage, rendering your home unusable in a matter of minutes, and necessitate expensive repairs that take a long time to complete and result in a loss of rental income. More importantly, a fire significantly imperils the security of your tenants. According to Firemark, those who live in rented or shared housing are seven times more likely to experience a fire.
What happens if your property isn't fire-safe?
You must adhere to various legal requirements as a landlord to maintain the security of your rental property. Legal action may be taken against you if there is a fire and you have not supplied adequate fire-safe housing. Therefore, landlords must follow fire safety regulations UK and get their fire safety certificate UK in time.
However, the most important rule regarding tenant safety is to ensure that, if something goes wrong, you can demonstrate to your neighborhood housing official or a court that you took all reasonable precautions to protect your renter. You can take a multitude of actions to avoid starting a fire. Additionally, you may ensure that your renters receive plenty of warning if one breaks out so they can leave safely.
What are a landlord's obligations?
It is crucial for landlords to follow the fire safety regulations UK for private rental properties. Several safety measures are mandated by law for landlords to protect their properties and renters. These are the bare minimum requirements for landlords:
A smoke alarm on each level and a carbon monoxide alarm in any room with solid fuel-burning equipment (for example, a coal fire or wood-burning stove)
Verify that tenants always have access to exits
Verify if the provided furniture and furnishings are fireproof.
If the property is a large residence with several occupants, provide fire alarms and extinguishers (HMO)
Since HMOs are subject to stringent restrictions, it's crucial to get in touch with your local council to learn about the specific rules that apply if you rent an HMO.
Fire risk evaluation
You must conduct a fire risk assessment for any property you are in charge of. With a well-completed fire risk assessment, you can determine the precautions required to keep people safe and those that may already be in place. The check should cover all shared areas of a property. This also applies to the building's outside walls and structure and any entrances leading to communal areas or exits.
In addition to emphasizing potential dangers and the actions the landlord should take to lessen the chance of a fire, the assessment pinpoints possible causes of fires. The risk assessment should be reviewed every two years and updated every four years. The risk assessment should be updated every three years for older structures or those with more than three floors.
Portable appliance testing
Additionally, landlords must ensure that all offered electrical items are in good functioning condition and bear a British or European safety label. If there are any electrical appliances of any kind given in the rental property, portable appliance testing (PAT) is suggested but not required. Most unintentional fire incidents in the UK are started by electrical equipment, most frequently in the kitchen, such as cooking appliances; thus, it is essential to pay close attention to it.
Carbon monoxide and smoke alarms
Working smoke alarms save lives because the most frequent reason for mortality in fire-related accidents in 2018–19 was being overpowered by gas or smoke. According to the law, every floor of rental houses must have a functioning smoke alarm, and any room with a solid fuel-burning device must also have a carbon monoxide alarm. Additionally, landlords must check that alarms are operational at the beginning of each new tenancy and urge renters to do the same monthly. During routine property inspections, checking the smoke and carbon monoxide alarms is a good idea.
Escape routes
Legally, landlords must guarantee that tenants always have access to a dependable and safe escape route. Internal or external escape routes, such as stairways fixed to the sides of structures, are possible. Escape routes must have emergency lighting and be constructed with fire-resistant materials to ensure they can be used in a fire. To prevent residents from getting trapped, they should also be reachable from every floor and room of the building. Additionally, tenants should be instructed on what to do in case of an emergency so that they can leave the building as soon as possible.
Do rental properties require fire doors?
Only properties with several occupants likely to be used as escape routes require fire doors. It is worthwhile to purchase a certified fire door that is fire-resistant and automatically closes to make sure they comply with the safety criteria. However, given that many fires begin in the kitchen, you might consider installing a fire door in other rental homes for additional tenant safety.
How to conduct landlord safety inspections?
Knowing where to go for assistance and guidance on staying on top of the evolving rules and regulations is crucial to staying current with fire safety. Landlordschecks is fully committed to providing professional Fire Safety Assessment to all sectors according to the fire safety regulations UK.
Landlordschecks will provide professional expertise, comprehensive Fire Risk Assessments, Inspection Training, and Fire Safety Audits. We will make sure you are legally compliant with the relevant rules and regulations after our examination and recommendations. So contact us to make sure you are fire-safe and get your fire safety certificate UK.