Talk to a friendly qualified expert. Call Now!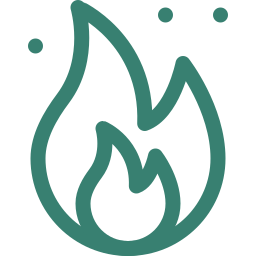 Domestic Gas Safety Certificate
Legal Requirements For Residential Gas Safety Certificate
A Gas Safety Certificate (CP12 certificate) issuance is a legal obligation for all landlords who desire to rent out their premises. A Gas Safety Record is the name given to this certificate (CP12). Landlords are legally liable for their tenants' safety, and your legal responsibilities as a Landlord include all gas appliances and flues on occupied premises. Each gas appliance must function properly and safely to protect occupants from carbon monoxide poisoning.
CP12 certificates can come in a variety of shapes and sizes. When a gas appliance is installed, many of them are completed. When most people think of a "gas safety certificate," they think of annual safety inspections. A certified Gas Safe registered engineer must conduct annual safety assessments.


Are you responsible for a building as owner or occupier?
Do you have a boiler within your building as heating or hot water?
Do you have a maintenance schedule for your boiler?
Has your boiler bene tested in the last 12 months?
There are many types of gas appliances that can be found in a home, such as a boiler, cooker/hob, and fireplace, all of which must be inspected by a gas-safe qualified engineer before the certificate can be issued. All residential buildings must get a Residential Gas Safety Certificate.
We urge that you get your homeowner gas safety certificate and get any gas appliances and pipelines on your house inspected annually to ensure that they operate safely and efficiently. This will give you peace of mind that your family is safe and that your appliances aren't costing you more than they need.
With only one phone call to Landlords Checks, you may order a CP12 or homeowner gas safety check! The Gas Safe Register has registered all of our gas engineers, ensuring the quality of service and the professionals' qualifications.

What Landlord's Check's Will Do?
Our crew is fully qualified to conduct the necessary checks at your property to ensure safety and adherence to the Gas Safety Regulations. We promise 100 percent accurate checks in order to keep you safe and prevent expensive fines.