Fire Safety Risk Assessment
Exclusive discounted offers on Landlord and Commercial Fire Risk Assessments.Book your preferred time slot and Experience hassle-free, trusted services.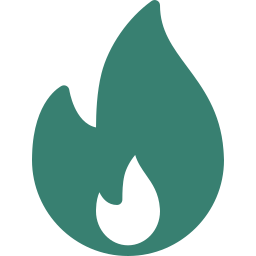 Fire Risk Assessment
Call us right away if you're uncertain or need assistance ?
Our friendly team will assist you with booking & we'll price match.
Simply superb- Getting an HMO license is an incredibly stressful process and culminates with a Fire Risk Assessment. Mo was excellent in his knowledge and ability to make sure my properties were HMO compliant. I have used the company before and will continue to use them again. Note they are also significantly cheaper than their competitors but often are able to arrange next day appointments. Thanks a lot! Tanvi the Salesman was also great as well.
Certified and Trusted Professional Engineers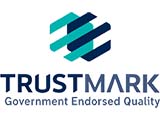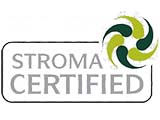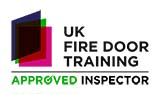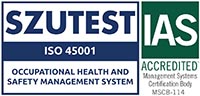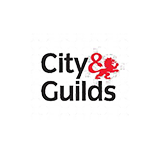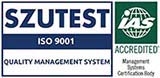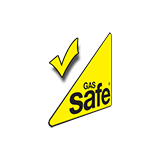 Talk to a friendly qualified expert. Call Now!
What is Fire Risk Assessment?
A fire risk assessment is a structured evaluation aimed at identifying potential hazards and addressing them to minimize the risk of a fire. Its primary goal is to ensure the safety of all individuals within a building in case of a fire. This assessment involves a comprehensive examination of the building, its operations, and its systems to determine the likelihood of a fire occurring. Recommendations are then provided to either reduce or eliminate these risks.
To carry out this assessment, we adhere to relevant legislation, guidelines, and British Standards. It's important to note that the responsibility for conducting a fire risk assessment falls upon the landlord or tenants of the premises. They are tasked with identifying threats related to various aspects, including the building's structure, escape routes, fire detection and alarm systems, emergency procedures, training, and firefighting provisions.
Fire Risk Assessment is a legal requirement
Fire Risk Assessment is a legal imperative that extends its reach to every business entity, regardless of its size, even if it employs just one individual. This legal mandate is firmly established by the Regulatory Reform (Fire Safety) Order 2005. To elaborate, any organization with five or more employees is obligated by law to maintain a written Fire Risk Assessment and make it readily available upon request.
Furthermore, it's crucial to underscore that this legal requirement encompasses not only businesses but also encompasses every type of building, whether it's residential or commercial. The obligation for a Fire Risk Assessment extends to various entities, including charity or volunteer organizations, contractors who have a degree of control over facilities, as well as landlords or managing agents of properties with multiple occupants, such as HMOs (Houses in Multiple Occupation). In essence, conducting a Fire Risk Assessment is not a matter of choice; it is an essential legal duty that must be diligently fulfilled.
Who is the 'Responsible Person'?
The responsibility for conducting a Fire Risk Assessment for residential or commercial buildings, including Houses in Multiple Occupation (HMOs), typically falls on the building owner or landlord. This individual or entity is legally obliged to ensure the safety of occupants and visitors within the premises.
In the case of residential properties, the landlord is typically responsible for conducting the Fire Risk Assessment. This includes assessing the fire safety measures within individual units and common areas.
For commercial buildings, the responsibility may vary depending on the lease agreements and the specific arrangements between the building owner and tenants. In some cases, the landlord may be responsible for the common areas and the overall building, while individual businesses or tenants may be responsible for assessing the fire risk within their leased spaces.
In all cases, it's essential for building owners, landlords, and responsible parties to be aware of their legal obligations regarding fire safety and ensure that a Fire Risk Assessment is conducted and kept up to date to mitigate fire risks and protect the safety of occupants and visitors.
Our Fire Risk Assessments serve as crucial notifications to both building occupants and responsible parties. They go beyond ensuring the immediate safety of your property; they also empower you to proactively identify and manage various potential fire-related scenarios in the future. Drawing upon our technical expertise, we aid you in assessing the adequacy of your existing fire safety equipment and provide thorough answers to any questions or concerns you may have.
Within our comprehensive report, you'll find a detailed action plan designed to address identified hazards, along with recommendations on how to either eliminate or reduce them to an acceptable level of risk. Our assessments adhere to the suggested guidelines and approach outlined in the PAS 79 document.
The key components covered in our fire risk assessments include, at a minimum:
Sources of ignition
Flammable materials
Management and prevention measures
Escape route assessment
Evaluation of emergency lighting installation
Assessment of smoke fire alarm and detection systems
Review of operational facilities for the Fire Department
These assessments are a holistic approach to fire safety, ensuring that your property not only meets current safety standards but also prepares you for any potential future fire risks.
Why choose us?
At Landlord Checks, our team comprises highly qualified and experienced fire risk assessors ready to deliver top-notch services for you. Each of our assessors brings a wealth of practical experience from their previous roles in the fire service's fire safety sector. This experience ensures that your assessment is not only comprehensive but also fully compliant with legal requirements.
We take pride in our collaborative efforts with various UK fire departments, ensuring that our fire risk assessments consistently meet and adhere to the latest safety standards and regulations. Don't hesitate to reach out to us today so that we can work together to enhance the safety of your businesses and residences. Your safety is our priority!